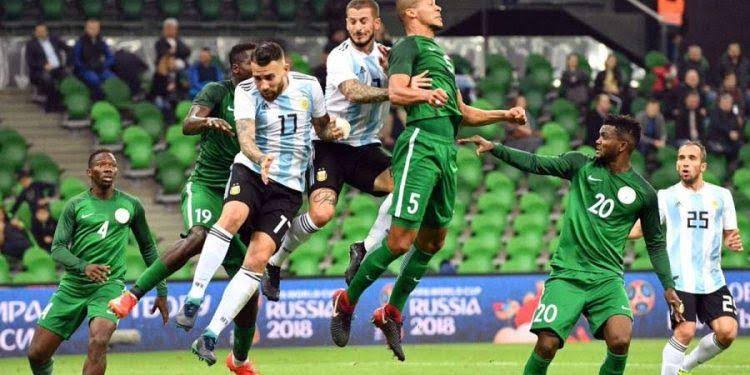 By Salmanu Idris Dajin
In Nigeria It has become a Vogue in any international issues especially football when it comes to Nigeria versus any other country, cross-pollination and cross-fertilization of ideas among Nigerians will be expressed so as supper eagle to be the best. Though there's people who are not interested in football but when heard Nigeria versus other community, their hope and expectations Nigeria to win the game, ninety-nine percent of Nigerians will pray for the success of the club knowingly or unknowingly.
This is inconsideration of ethnicity variation across the country, but I'm still being skeptical why the development doesn't employ particularly in the political aspect for more developmental projects in that regard.
During any competition between supper eagles and other club, there's no Igbo, Yoruba, Hausa or region, but the country is the cornerstone of the subject matter from the players to the angles of the citizens. Recently Nigeria vs Sudan in the African Cup of Nations (AFCON) many people were celebrating when supper eagle scored 2 goals against Sudan which is the only unity remained among Nigerians. This shows that, uniformity in achieving goal is very vital, without the citizens of the country it might be in possible for Supper Eagle to win the game, but by buttressing the club with prayers and good expectations while forgotten all our differences the club can immarge the winner of the game.
In the same vain if supper eagle failed the game to Sudan utmost all the citizens would've been feel bad, for instance when Sudan got fennelty must of people were complaining, but why the patriotism is only on food ball?
Without any discriminitory waiver, When such patriotism was adopted in the political aspect and other developmental programs, by being co-worshippers in the temple of developmental instrumentality to the nation, therefore the country (Nigeria) would've been great and far better than a lots of communities in the world.
Written by Salmanu Idris Dajin From Bauchi State.