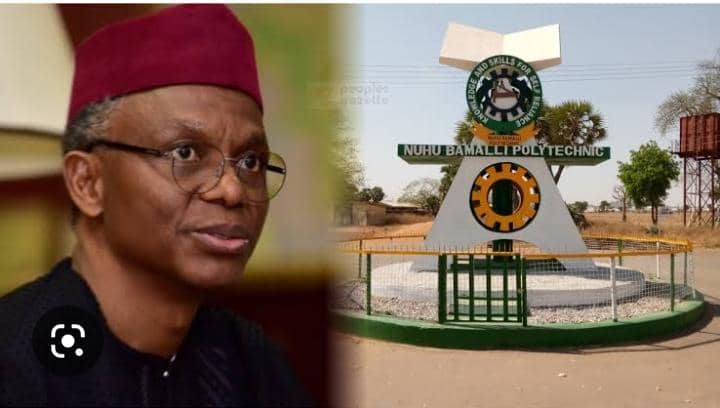 By Mu'azu Abubakar Albarkawa, Kaduna
The Staff Community Forum of Nuhu Bamalli Polytechnic Zaria, Kaduna State has commended Gov. Nasir el-Rufai for the re-appointment of Dr. Muhammad Kabir Abdullahi as Rector, Nuhu Bamalli Polytechnic.
Malam Muhammad Jibrin, President of the forum made the commendation in a statement issued on Saturday in Zaria.
Jibrin said the re-appointment justifies the commitment of el-Rufai's led administration to acknowledge and reward competency, hard work, and dedication to work in the public service of the State.
He said the Forum hopes the Council would continue to show this kind of spirit, sincerity of purpose, and undeterred commitment in all their future undertakings so as to take our institution to a greater height.
The forum, therefore, advises the Rector, Dr. Muhammad Kabir Abdullahi,
not rest on his oars to navigate the affairs of our institution to new amiable pinnacles.
" The unprecedented achievements recorded in your first tenure in the areas of academics, infrastructures, the welfare of staff and students despite the dwindling financial resources, should be sustained and consolidated during this renewed tenure.
"The Forum wants to seize this opportunity and draw the attention of His Excellency,
Mal. Nasir el-Rufai and the general public to the nefarious activities of some unscrupulous, academic staff which constitutes serious havoc to
teaching, learning, and allied activities in Nuhu Bamalli Polytechnic.
"The forum also appealed to Gov. Nasiru el-Rufai for an investigation against financial and academic fraud allegedly perpetrated by some staff of the institution to strengthen the institution,''Jibrin said.