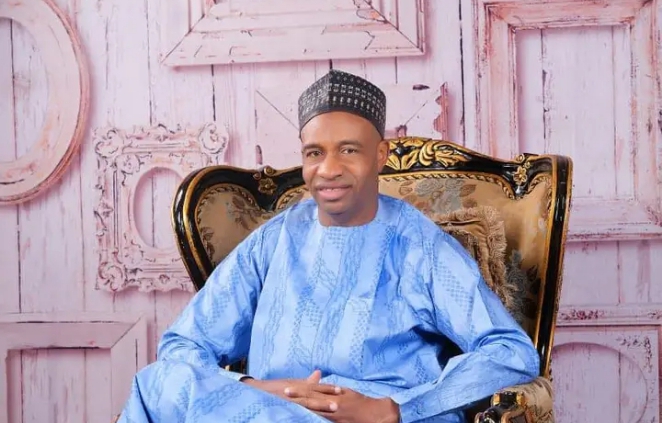 By Ahmed Ghani Hassan
The 20 wards of the local government's constituents in Bauchi Local Government Constituency, a hotspot in the election of Bauchi State, need a vibrant person who could fulfill their hopes and dreams. However, most of the time, the residents of the area elect the wrong candidate.But this time, the citizens of Bauchi Local Government Area made the proper choice for their hopes and better future. They will ultimately choose Hon. Aminu Garu to represent them well.
Business savvy Hon. Aliyu Aminu Garu who wants everyone one to become self-reliant in his community is now contesting for Bauchi local Government Federal Constituency. People constantly want him to be their leader because he has vision and he is well-prepared to bring a brighter future for our youths to be self-reliance. Due to his track record as Chairman of the Bauchi Local Government, where he revitalized the Local Government in just one term in office while possessing all the qualities of leadership he deserved to represent the Bauchi South as Senator, but the people of Bauchi Local Government Federal Constitutes urged him to represent them in lower Chamber in the federal legislative. but he was persuaded with solid justification and evidence after multiple discussions and agitation he then agreed and is contesting.
Everyone in Bauchi local government can see that when Hon. Ali Garu served as chairman, he built numerous dispensaries throughout the local government area in the State, exceeding expectations. In the Bauchi metropolis, he also built-in the new market that is now known as Sulemanu Adamu Market.
The cogent reason I endorsed Hon Aliyu Garu as my Prepared candidate is because he did gigantic project in Bauchi local Government
Where he build numerous PHCs, including State low-cost PHCs, Dandango PHCs, Luda PHCs, and Kusi PHCs, in addition to PHCs, he excelled in the field of Education, he build five classrooms at the Garba Noma Primary School in a short period of time. He installed the electrification in rural areas such as Ruga Kangyare, Guru, Birshin Handy, shadawanka, and Tirwum, respectively. What a fantastic chairman of Bauchi Local Government and Bauchi State had never seen before.
He is great choice that one would never regret having as his representative in the Green Chamber because of his Integrity, Loyalty and Dedication to Almighty Allah and He is very hardworking in achieving his goals.