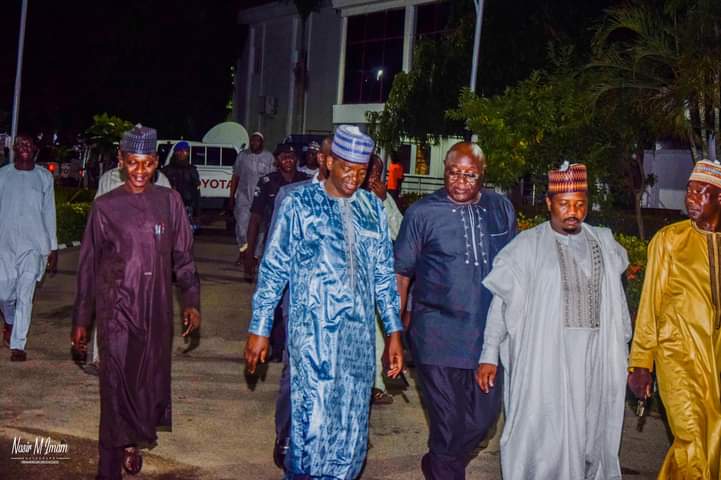 Governor Bello Mohammed of Zamfara State is billed to participate in Security talks at the General Assembly of the United Nations (UNGA) beginning Sunday, 19th September, 2021.
A statement signed by the Special Adviser to the Governor on Public Enlightenment, Media and Communication Zailani Bappa revealed.
Governor Matawalle, who arrived New York on Sunday, will discuss on issues bordering on Security and development and other sundry issues as they directly relate to the current situation in Zamfara State.
As an emerging investment destination for minerals and Agro-Allied resources, the Governor, based on invitation by US Africa Business hub will attend a high-level side event of the United Nations General Assembly, UNGA 2021, which involves events where African leaders and their American counterparts participate in planeries and showcase latest technology in human security, health-security, oil & gas, mineral resources, Agro-Allied, Disruptive Technology and other sectors that are critical to human survival.
The event also introduces the leaders on latest technological approaches of countering illitereacy, extreme poverty and violent conflicts while concurrently exhibiting latest ideas for acquiring in-depth trade ideas to facilitate direct foreign investment for Africa's development.
Similarly, after the event, he, along with his Niger State counterpart, Alhaji Sani Bello are mandated by the Northern Governors Forum to proceed to Istanbul Turkey for a special Security assignment on behalf of the Northern states that are bedeviled by security challenges.
Governor Matawalle assures all Citizens in the state that he has put strong measures in place to ensure that the current tempo at the fight against banditry is sustained and continues to bear fruits.
While calling on all citizens to put all hands on deck, the Governor said the prayers and total support of all and sundry is required to make the present effort reach the desired climax which will be for the benefit of our people.