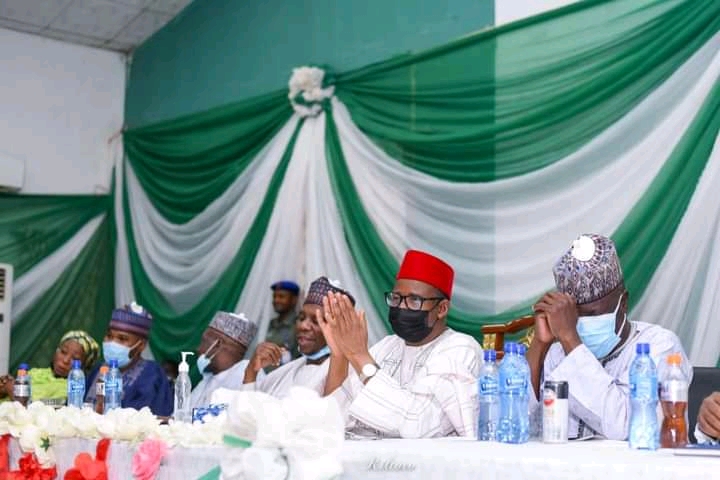 Bauchi State Governor Senator Bala Abdulkadir Mohammed hosted stakeholders in the transport, works sectors as well as business community in the State on a Ramadan breakfast held tonight at the Banquet Hall, Government House Bauchi.
Welcoming the stakeholders, the Governor thanked them for honouring his invitation.
He commended business community, transport operators, traders and artisans as well as contractors for their outstanding support to the successes being recorded by his administration.
He announced the readiness of his administration to modernize markets across the State in its quest to advancing business activities for economy growth of Bauchi State.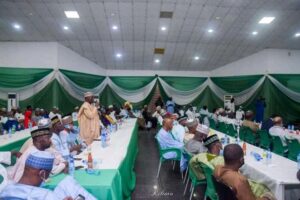 Governor Bala added that his administration has distributed Keke Napep and commercial buses to assist beneficiaries for self reliant and economic development.
The Governor assured the stakeholders of his administration's readiness to strengthening its partnership and collaboration with them for the overall development of the State.
Speakers at the forum expressed gratitude to Governor Bala for his administration's commitment to improving business activities through various initiatives.
They appreciated the developmental projects being executed by the Governor especially in the area of infrastructure describing it as a historic.
The iftar had in attendance, His Excellency, the Deputy Governor, Senator Baba Tela, the SSG Alhaji Sabiu Baba, State PDP Chairman, Hamza Koshe Akuyam Commissioners of Works and Commerce, Abdulkadir Ibrahim, Maryam Garba Bagel, Umar Dahiru, Garba Noma, among others.