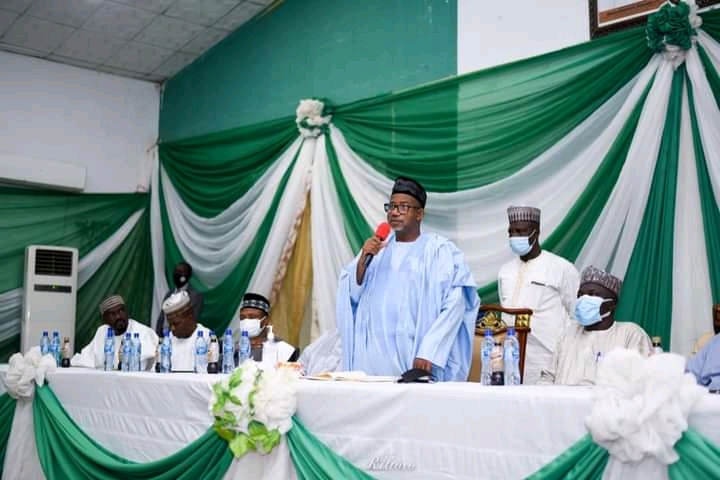 Bauchi State Senator Bala Abdulkadir Mohammed hosted Media practitioners and leadership of organized labour in Bauchi state on a Ramadan breakfast held at the Banquet Hall, Government House Bauchi.
Governor Bala while welcoming the invited guests to Government House Bauchi thanked them for honoring his invitation describing journalism profession as his constituency.
The Governor expressed his profound gratitude to the entire journalists in Bauchi state for their support to his administration urging them to sustain it for the success of the government.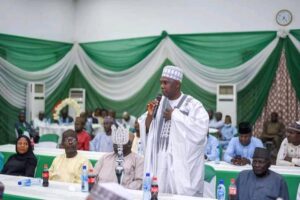 He reaffirmed the determination of his administration to strengthen and reposition the state owned Media outfits for effective service delivery.
Governor Bala also appreciated members of his social media team for their outstanding performance in protecting the image of his administration in social networks.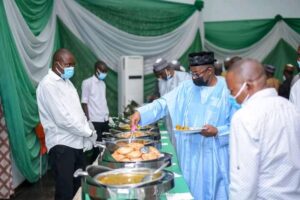 Turning to labour matters, the Governor promised to continue working with the organized labour in order to restore the lost glory of the service.
The Chairmen of the NUJ and that of Labour Congress, Comrade Umar Sa'idu and Danjuma Saleh commended Governor Bala for his commitment towards improving the capacity of journalists and workers in the state.
Others who spoke at the occasion include the Deputy Governor, Senator Baba Tela, Special Adviser on Media, Comrade Muktar Gidado both enjoined journalists and the leadership of organized labour to sustain their support to the Governor for better performance.