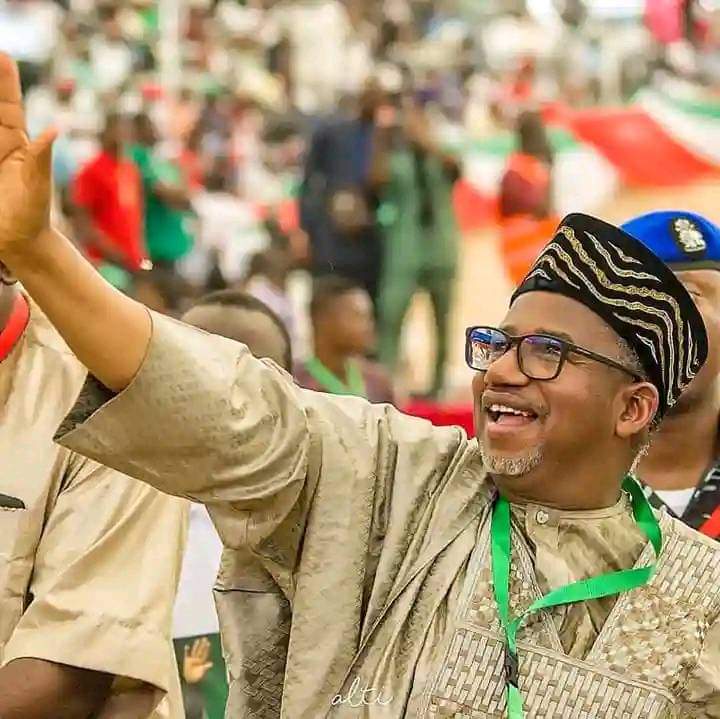 By Garba Adamu Gwangwangwan
Speaker of Bauchi State House of Assembly Rt. Hon. Abubakar Y Suleiman has congratulated the Executive Governor of Bauchi State His Excellency Senator Bala Muhammed on the affirmation of his election victory by the 2023 Governorship Election Tribunal, today in Bauchi.
The Speaker said that the Tribunal judgement has further confirmed the will of the people of Bauchi State who came out massively to reelect the Governor for continued massive progress and transformation initiated and sustained since 29th May, 2019.
Abubakar Suleiman in statement sign by his spokesperson Abdul Burra, noting wholeheartedly congratulate his leader, mentor, master political strategist and true servant of the people, His Excellency Senator Bala Abdulkadir Muhammad CON Kauran Bauchi on yet another landslide victory against the opposition. Even from the onset we were confident and unshaken that you will emerge victorious in any trial in the public or courts of justice. You have exceptional blessings from Almighty Allah and so you shall continue to triumph and prosper, against all odds.
While applauding the Election Tribunal for giving justice to whom justice is due, he noted that the Judgement has affirmed that the Judiciary is the last hope of the common man.
Rt. Hon. Abubakar Y Suleiman also congratulated members and supporters of the Peoples Democratic Party (PDP) and all people of Bauchi State for the landmark victory which he said is synonymous to the progress and development of the State.
He expressed confidence that Governor Bala Mohammad will never relent in his resolve to take development to every part of Bauchi State especially for the fact that people believe in his capacity and wherewithal to serve diligently hence the reason they unanimously gave him another mandate to serve for second term.
"I urged the opposition to put the State first, by shelving any plan to continue challenging the will of the people and join hands with the Governor for the overall interest and development of the State" Speaker added.
He assured the Governor and the people of the State that the 10th Assembly of Bauchi State under his leadership will continue working in synergy with the Executive Arm so that the good work started by the Governor will be consolidated.