The Executive Governor of Bauchi State, Senator Bala Abdulkadir Mohammed today presided over the swearing in ceremony of three newly appointed High Court Judges at the Council Chamber, Government House Bauchi.
The Governor congratulated the newly sworn-in judges on behalf of Government and citizens of the state.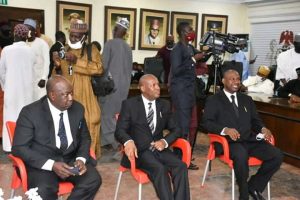 Governor Bala who prayed for their success in the task ahead urged them to work hard and accordance to provisions of law.
He expressed dissatisfaction with none effectiveness of justice in the state in the past years, therefore called on them to do the needful for it's improvement.
Governor Bala promised to provide them with all required facilities to enable delivery of necessary services required.
The sworn-in judges are, Barrister Saadu Sambuwal, Barrister Muktar Abubakar and Barrister Faruk Umar Sarki.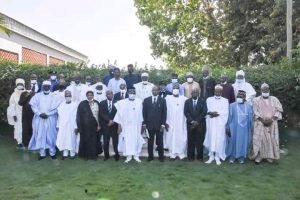 Speaking on behalf of the sworn-in judges Barrister Saadu Sambuwal thanked Governor Bala for the opportunity, promised to live up to expectations.