Governor Bala Abdulkadir Mohammed of Bauchi State has today officially commissioned an environmental science laboratory at BASEPA headquarters in Bauchi.
During the ceremony, Governor Bala said Bauchi State is blessed to have the kind laboratory.
Governor said the occasion is auspicious because the modern facility will serve as a reference centre for testing the quality of core environmental components that includes water, soil and plants.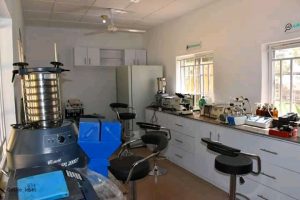 Governor Bala informed all and sundry that the sophistication associated with the installed capacity in the laboratory allows a test of a minimum of 15 parameters of each of the core environmental components listed above.
Governor Bala said his administration is not only safeguarding the environment, but also improving it for future generation.
He directed the Director General of BASEPA to conduct an environmental scan for the state to highlight both existing and anticipated environmental problems across the 20 Local Government Areas.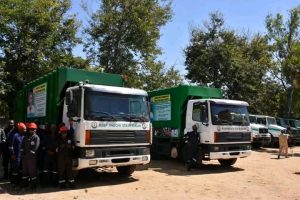 Governor Bala said government is currently formulating favourable policies that will clearly outline and inform the citizens of the state about their roles and responsibilities in ensuring clean environment.
He thanked efforts of all stakeholders for putting heads together in the environmental sector in the state and pledged a continued support to them.
Other speakers at the ceremony include State Commissioner for Housing and Environment, Honorable Hamisu Muazu Shira, Chairman, Committee on Environment BAHA, Honorable Nakwada, D.G BASEPA and other stakeholders in the environmental sector.
Similarly, Clean-Up Nigeria, a Non-governmental Organization working in the area of Environmental Hygiene has rated Bauchi State as the most cleanest state in the north eastern region of the country.
The organisation stated this at the official commissioning of the first Bauchi Environmental Science Laboratory at BASEPA Headquarters, Bauchi.
Clean-Up Nigeria used the opportunity to present an Award of Excellence to Governor Bala in recognition of his performance in environmental management.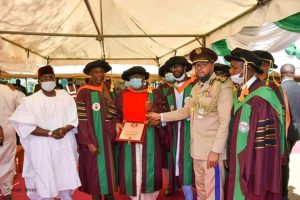 Receiving the award, Governor Bala assured the organization and citizens of the state that his administration will not be reluctant in ensuring cleanliness for all.
Similarly, the Registrar, Environmental Health Officers Council of Nigeria, Dr Yakubu Mohammed Baba decorated Governor Bala Abdulkadir Mohammed as a fellow of the council.