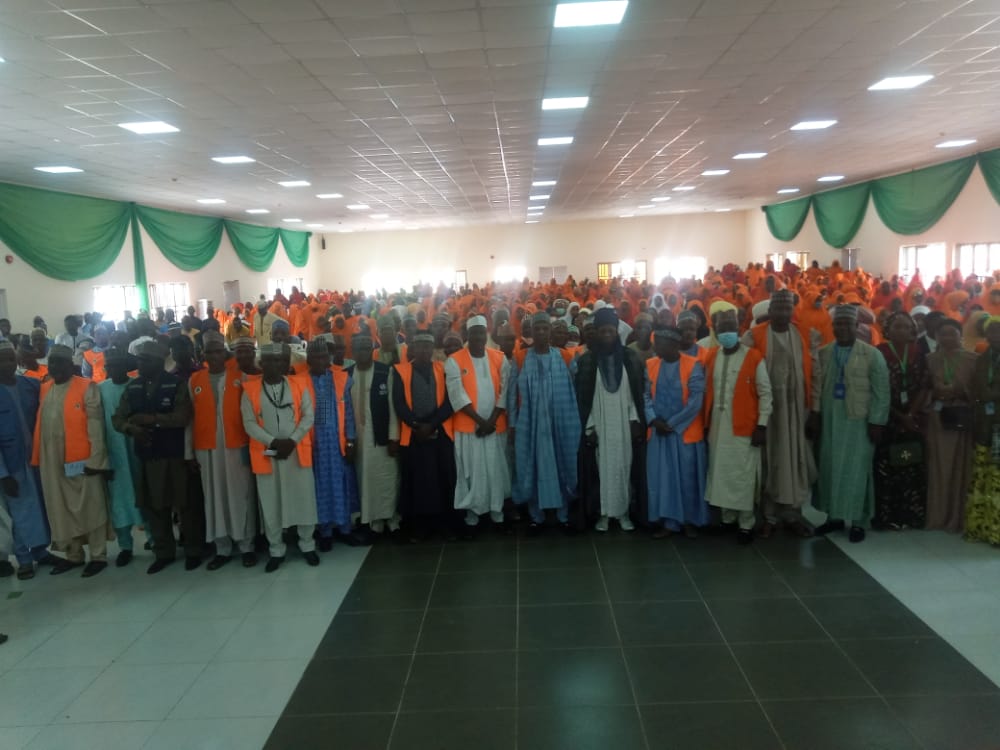 By Mubarak Aliyu Kobi 
Bauchi state government has launched a health program targetting 1,066 women and youths as community influencers promoters services renders as well as covid-19 scales 3.0 Guards.
The event which was held at the Sultan Abubakar Hajj Camp Bauchi is part of the recommendations during the maiden Bauchi health summit hold in 2020 in which the need for massive engagement of health personnel was advocated.
The state Governor Bala Muhammad said present administration will not relent in the efforts to bridge the man power gap in the healthcare sector of the state.
Governor Bala Muhammad said that the state government has re-engaged 13 retired medical doctors on contract while still waiting for 100 fresh doctors application to work in the state.
Represented by his deputy, Senator Baba Tela, he disclosed that approval has also been granted for inducting 116 community midwives this is an addition to 225 pre-service medical students recently employed.
The Governor explained that the CHIPS program is aimed at reducing morbidity and mortality especially among women and children through strategic house to house demand generation for health services.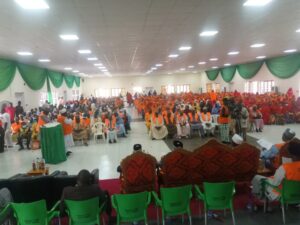 Bala Muhammad urged the personnel to be committed in discharging their Assigned responsibility in order to compliment Government effort of repositioning the healthcare sector.
Welcoming the Gathering, the supervising Commissioner of health, Ali Babayo Gamawa disclosed that Bauchi state Government has established a public health emergency operation center situated at the headquarters of the Ministry of health, in addition to a Molecular Laboratory at the specialist hospital Bauchi as part of the effort to tackle epidemic prone diseases in the state.
While giving an update with regard to criteria for the selection of CHIPS and Covid-19 scale 3.0 strategy personnel, The Executive Chairman state Primary Healthcare development agency Dr Rilwanu Muhammad stated that Bauchi state is less than 20% in the Covid-19 vaccination rollout in the country.
He added that 400 the teams will be utilized across the 20 local government areas of the state to conduct a 90-day intensive exercise in order to mitigate any possible U-turn of the pandemic.
In a remark, The Emir of Dass, Alh. Usman Bilyaminu Othman pointed out that traditional institution being the community gatekeepers are happy with the launching of CHIPS as it was aimed at improvimg healthcare services at the grassroots.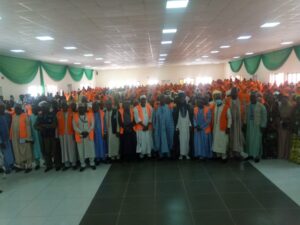 our correspondent learnt that The Community Health Influencers, Promoters and Services (CHIPS) Programme, established by the National Primary Health Care Development Agency (NPHCDA) and endorsed by the Federal Government of Nigeria, is designed to improve on the Village Health Worker (VHW) concept.