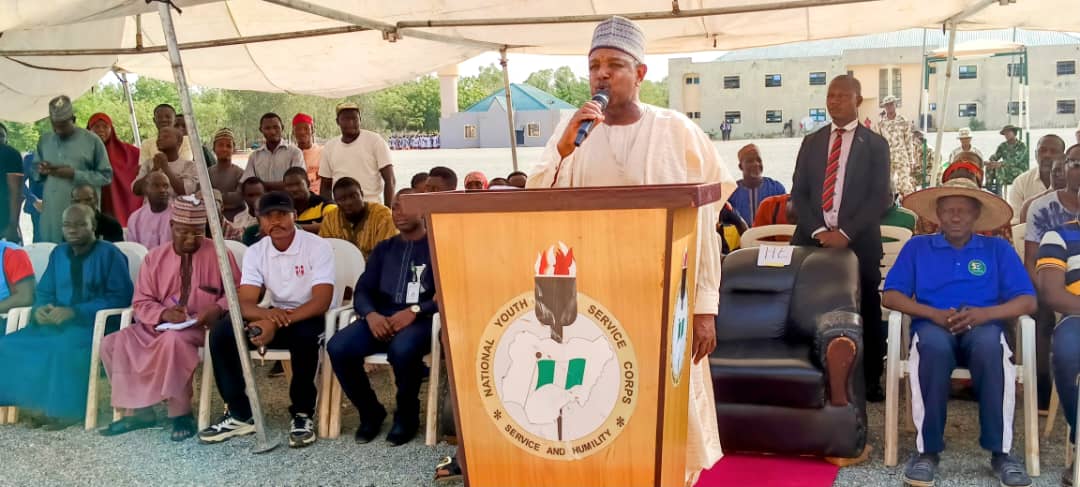 Kebbi State Governor, Sen. Abubakar Atiku Bagudu has extolled the vision of the founding fathers of NYSC scheme, describing them as core patriots.
Bagudu spoke on Sunday when he addressed the corps members at the Permanent NYSC Orientation camp, Dakingari,Suru Local Government of the State,
According to the Chairman of the APC Governors' Forum, NYSC scheme remains one of the most important inventions in the country.
Bagudu described the scheme as one of the best innovation in the history of Nigeria.
"The scheme has continued to remain relevant in the scheme of things in Nigeria and it has now become a household name."
Bagudu charged the corp members to remain remain resolute and believe in the oneness of Nigeria as a great nation in the world.
He also enjoined them to overcome fear and face challenges as they reflect to define Nigeria , rather than to wait for somebody to define their country for them.
He challenged them to continue to believe in the Nigerian project and always work towards ensuring its success,
' Relax and reflect , your coming to Kebbi is not by accident but by purpose, reflect on it .
' Take NYSC seriously, there is value in gathering you here, Nigeria is better than many countries ', he averred
He emphasized that NYSC has also become an indispensable tool of national development, unity, peace and socioeconomic prosperity.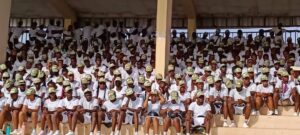 According to the Kebbi State Governor, corps members have been making invaluable contributions to the development and unity of Nigeria.
The governor told the happy corp members that his visit was to show appreciation, respect and encourage their spirit of hardwork and love for Nigeria.
' Kebbi State forever remain grateful to the scheme and the corps members,,"he added.
Bagudu vowed to sustain support to the scheme to enable it succeed at all levels just as he promised to continue to accord top priority to the security and welfare of the corps members.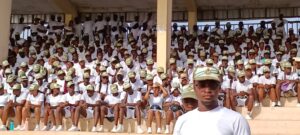 The governor while congratulating them for the opportunity to join the scheme and for the 50th anniversary of the NYSC , he announced the donation of one bag of Kebbi rice to each of the one thousand, three hundred and fifty corp members in the camp.
Earlier, the Kebbi State Coordinator of NYSC ,Mrs. Okolo Agatha Banki expressed profound gratitude to the Governor for the visit.
She described Governor Bagudu as a man with Passion for corp members and his unwavering commitment to their welfare.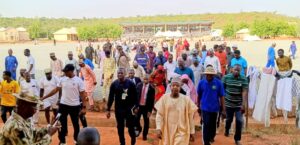 According to her 1,350 corp members have been deployed to Kebbi State as batch 'A' stream 'B' and that the corpers have exhibited high level of seriousness in the camp activities as well as adopted quickly to the regimentation of the camp , skill acquisition program which ended on Friday and were ready for post camp component of the training.