The National Union of Kebbi Students, ( NUKESS) has commended the efforts of Kebbi State Governor, Senator Abubakar Atiku Bagudu for successful rescue of students of Federal Government College, Birnin Yauri who were held captive for six months by bandits.
The National President of the Union, Comrade Kabiru Sama'ila Warra alongside the executives of the union gave the commendation in Birnin Kebbi on Thursday.
The union acknowledged the measures taken by Kebbi State Government that placed the students under maximum observation and care before handing them over to their parents.
"We pray that Almighty Allah will continue to bless Kebbi State and Nigeria to pave way for tranquility and serene atmosphere where all of us can thrive irrespective of our diverse inclinations," he prayed.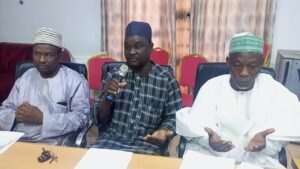 Warra also thanked the Federal Government of Nigeria, Security Agencies, Kebbi State Taskforce on Gender Based Violence as well as other pressure groups for their unrelenting efforts for the release of the students.
On education, the President appreciated Governor Abubakar Atiku Bagudu for approving substantial amount of money to sponsor 262 Students of Kebbi State abroad.
This, according to him has rekindled hope for a better future for Kebbi Students apart from repositioning the educational sector of the state.
"The N3.5 billion expended in the last six years for re-engineering education sector has yielded the desired results. This is glaring considering the upgrade of some institutions in the state to Higher National Diploma and Degree awarding institutions as well as introduction of Nursing degree programs at Kebbi State University of Science and Technology, Aliero.
"Other institutions that benefit from similar upgrade include; College of Education Argungu, College of Nursing Sciences Birnin Kebbi, College of Health Science and Technology Jega.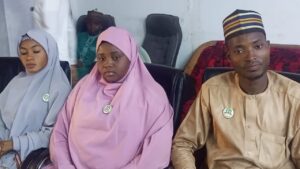 "We thank the Government of Kebbi State for coming to the aid of students studying in various higher institutions of learning across the country by settling the 2021 outstanding 50 percent tuition fees," he averred.
In the end, the NUKESS President also rejoiced and felicitated with the families of the released students for safe return of the children home.