The People's Democratic Party (PDP) is determined to rescuing Nigeria and will actualize the aspiration of Nigerians by providing them with exemplary leadership.
Bauchi State Governor, Senator Bala Abdulkadir Mohammed disclosed this while interacting with newsmen at the Conference Center Abuja during presentation of certificates of return and swearing in ceremony of the newly elected leaders.
According to Governor Bala Nigerians have faced destitution and eviction under the APC-led administration adding that the rescue moment has come.
He congratulated the PDP for the successful conduct of congress adding that the Party will continue to remain formidable and Africa's largest political party.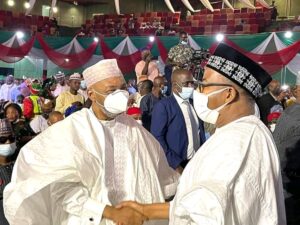 Governor Bala used the medium to call on the newly sworn-in leaders to work closely with stakeholders and members of the Party to ensure unity and progress is maintained ahead of the 2023 general election which according to him the PDP will emerge victorious.
He commended members of the PDP Governors' Forum for their commitments towards promoting the Party's image hence the need to continue to support the new leaders.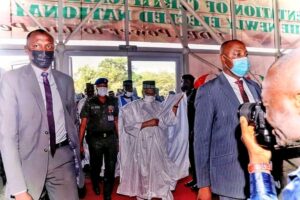 Governor Bala was accompanied by Bauchi State Chairman, Alhaji Hamza Koshe Akuyam, Deputy Speaker, BAHA, Hon. Danlami Kawule, Chief of Staff, Bauchi State Government House Dr Aminu Gamawa among others.