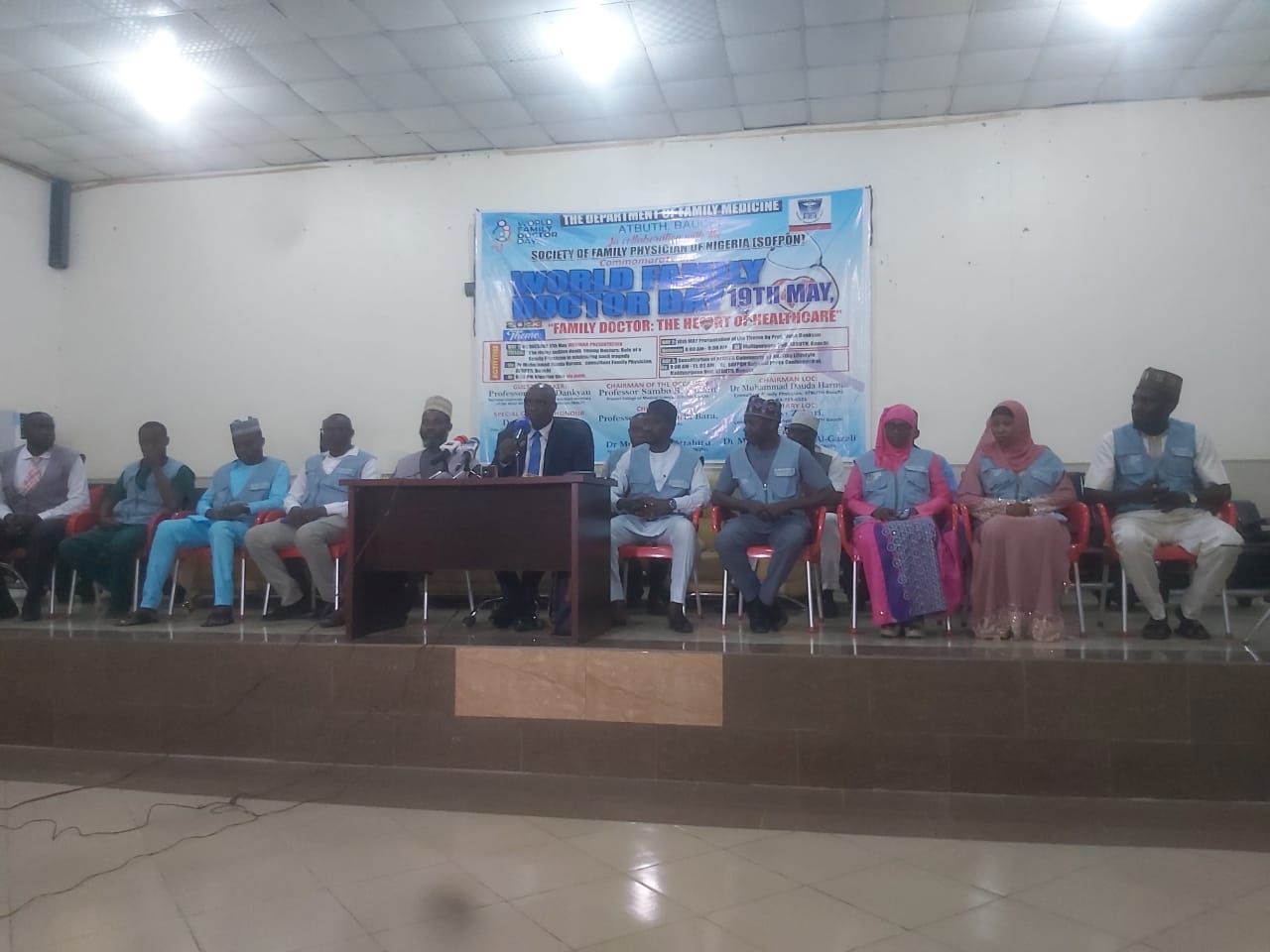 By Mubarak Bako
Stakeholders have been urged to explore the ways of mitigating the menance of brain drain of Healthcare workforce in Nigeria rather than blaming one another.
The National president of The society of family physician of Nigeria SOFPON ,Professor Musa Dankyau Made the call during a Media Parley as part of the activities marking this year's World Family doctor day held at the Abubakar Tafawa Balewa university teaching hospital Bauchi.
Prof. Musa Dankyau said a collective approach is needed to end the massive migration of doctors from the country, assuring that the Association is taking a bold step towards minimizing the phenomenon.
He explained that every 19th day of May, the world celebrates global day of Family doctors to recognized the central role of family doctors in delivering personal, comprehensive, and continues health services to the society.
Professor Dankyau added that despite the challenges of limited resources amids political agitations and insecurity, Members of the association have continued to serve humanity.
Also speaking, senior Registrar, Abubakar Tafawa Balewa university teaching hospital Bauchi, ATBUTH, Dr. Muhammad Dauda stated that as part of the activities of the day, a paper was presented on the causes of sudden deaths among doctors which he attributed to stress.
He advised the doctors to frequently go for medical checkup to avoid sudden sickness or even deaths.